Breaking down Major Payment Processing Solutions: Why is Stripe so Popular?
While consumers have traditionally been much more familiar with such payment gateway as PayPal, Stripe keeps increasing its popularity among merchants. According to the data on Stripe's website, 90% of adults in the USA have bought from businesses using the service at least once.
Indeed, Stripe has developed an excellent reputation for providing high-quality support and services to both businesses and their customers, and also managed to position itself as a source of cutting-edge technology while still remaining accessible and easy to use. But what exactly is under the hood? Does Stripe's popularity hinge on its smart marketing only? In this article we'll answer a number of questions connected with the way Stripe works, give an overview of the platform and explore the reasons for its popularity. Ready? Let's cut to the chase!
What is Stripe?
Stripe is a cloud-based payment processing solution that enables businesses to accept payments and manage transactions online, and offers related services. The company has built one of the most powerful and flexible tools for Internet commerce on the market and offers robust financial infrastructure for the Internet.
The company primarily focuses on large enterprises as well as online and e-commerce businesses. Such companies as Amazon, Spotify, Google, Microsoft, Booking.com, Under Armour, Pinterest, Slack, and many others are using Stripe's services.
Stripe was founded in 2010 by two brothers – internet entrepreneurs John and Patrick Collison. The company's headquarters are located in San Francisco, California, with other offices open in Ireland, France, Singapore, Australia, Japan, and Canada.
Where is Stripe available?
At the time of writing, Stripe is available for businesses in 47+ countries while accepting payments online from anywhere in the world.
In all supported countries, Stripe is production-ready and provides core functionality, which means that businesses have access to the platform's financial services, products and support. However, some features may be unavailable in certain regions. Check out Stripe's documentation to find out more.
Stripe products: What does Stripe have to offer?
Stripe's products are conveniently divided into three categories that cover different business needs:
Global payments, allowing businesses to accept various payments: online, in-person, or through their platform;
Revenue and financial management, featuring the ways businesses can automate revenue collection and other financial processes, and achieve growth in various spheres;
Banking-as-a-service, enabling businesses to embed financial features into their platforms or products.
Depending on the needs of your business, you can take advantage of a wide range of products:
Payments. Stripe offers a complete stack for receiving payments via multiple channels for any business out there. Accepting payments online is just the tip of an iceberg.
Checkout. Create prebuilt customizable checkout pages in more than 30 languages and 135 currencies that help convert visitors to customers.
Elements. Elements are UI building blocks that may be used to tailor payment components to the unique needs of your website and improve online payment experience.
Payment links. Create no-code payment links to accept payments even if your company doesn't have a website – share the link and get paid from anywhere.
Radar. Detect and block fraudulent online transactions to protect your business from lost revenue.
Connect. Use prebuilt UIs or create your custom payment flows to facilitate online payments from your software platforms and/or marketplaces.
Billing. Collect one-time or recurring payments via subscriptions or invoices – bill your clients instantly.
Invoicing. Create and send customized invoices in a click.
Terminal. Accept point of sale payments and control both online and offline payments in one place.
This list of Stripe's products and services is far from being exhaustive and includes tools that can help you verify global users' identities, launch a startup, get funding, issue cards, and much more – and all of it while ensuring the security of data. For the full list visit stripe.com.
Stripe developer tools and APIs: Is Stripe for developers?
Stripe has helped businesses of all sizes accept payments online. What has made the platform very attractive is the fact that it provides cutting edge technology: it's built around third-party apps and offers its own APIs. Of course, third-party apps and APIs do sound familiar to business owners, but they may require some help from developers to implement them on websites.
Everyone agrees that while choosing your payment provider, it's essential that the software integrates with other applications your business is currently using. Stripe offers plenty of integrations with technology and consulting partners.
Stripe's list of technology partners includes a variety of software providers that offer much-needed integrated tools or connectors with the platform, as well as analytics. One of such solutions is Synder. Synder Sync allows you to sync all transactions from Stripe into your QuickBooks Online, QuickBooks Desktop or Xero and automate your accounting. Automatic data import, one-click reconciliation, and error-proof P&L and Balance Sheet reports – these are just some of Synder's features that can make your accounting faster, better and more efficient. You've got a chance to check out what Synder offers out of the box by signing up for a free 7-day trial, or you can get a guided tour and ask questions during a demo.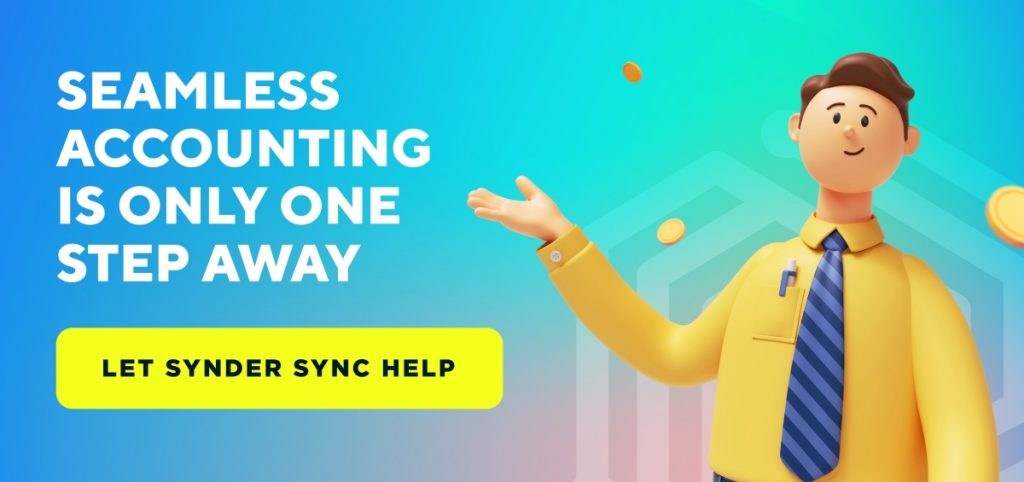 If your online business doesn't use any third-party apps, but you have a tech-savvy professional in your team, you'll find Stripe APIs quite useful. With just a few lines of code, developers can integrate Stripe APIs and build apps and forms that bill users directly and securely. And that's what most online companies look for.
Stripe's APIs provide an incredibly robust framework for developers to quickly and easily integrate the Stripe payment platform using a variety of languages such as Ruby, Python, PHP, Javascript, Node, and others. Thus, it's a perfect foundation to build on and expand the market for your online business, taking into account that Stripe constantly updates its features and documentation. This way, the development process for Internet commerce becomes more manageable allowing for creation of a customized and localized customer experience.
Is Stripe for developers only? It's not that simple. The cutting-edge technology provided by Stripe allows the platform to firmly position itself as a leader in the field, and for a good reason. Stripe made the product so easy for developers to integrate and flexible, that it has even evolved into a separate professional field. Business owners may use the platform's basic functionality themselves, but if they want to further customize their site and explore Stripe's full potential, some professional help is required.
Payment methods and fees: How to receive payments online with Stripe?
Some of the most popular Stripe products deal primarily with receiving different types of online payments. Let's break down the payment methods available and the fees associated with using them that act as one of the major reasons for the platform's growth in popularity.
Cards and wallets
First and foremost, сredit and debit cards, such as Visa, Mastercard, American Express, JCB, China UnionPay, Discover and Diners, Cartes Bancaires, etc), account for a whopping 41% of online payments, which makes it the most popular payment method globally.
Stripe works with all major debit and credit card payments in 135+ currencies (PayPal accepts 25, for example) and offers cardholder support in 195+ countries.
However, Stripe supports more than just cards. It allows your customers to use wallet payment methods that digitally store their credit cards and debit cards and streamline the way they pay. Thanks to digital wallets, the checkout process takes less time as the customers don't have to manually enter their card and billing details each time they complete a purchase. The list of accepted wallets includes:
Alipay;
Apple Pay;
Microsoft Pay;
Google Pay;
GrabPay;
Click to Pay;
WeChat Pay.
Pricing
Stripe offers integrated per-transaction pricing, which means there are no setup or monthly fees. The fee is the same for all types of cards and digital wallets:
2.9%+$0.30 per each successful card charge (PayPal charges 2.9%+$0.49 per payment);
+0.5% if you enter cards manually (starting November 10, 2022);
+1% for payments with international cards;
+1% if you need currency conversion.
Bank debits and transfers
Stripe allows your company to accept bank debit payments, wires and checks from your customers, which is especially useful if you have large or recurring billing payments.
Accepting ACH Direct Debit payments slightly differs from accepting credit card payments. ACH Direct debit is a reusable, delayed notification payment method – it can take up to 4 business days to receive acknowledgement of payments' success or failure.
Stripe users can receive ACH Credit Transfers directly from their customers with the help of Sources—an integration path for creating payments. The flow is quite simple: you provide your customer with bank account information so that they can send the money, the customer makes a transfer to the source via the US ACH system or domestic wire transfer, and the integration uses the source to complete the payment. Sources allow the US customers to use checks to pay their invoices as well.
Pricing
ACH Direct Debit payments
The ACH Direct Debit fee is 0.8% capped with $5.00 for each standard payment. You'll be charged 1.2% for 2-day settlement and $1.50 per instant bank account validation. Each failed ACH Direct Debit payment will cost you $4.00, while disputed payments incur a $15.00 fee.
Wire transfers
Wire payments are subject to a $8 fee.
ACH Credit Transfers
Stripe's fee per ACH Credit transfer is $1.00.
Checks
Stripe charges a $5.00 fee per individual check received which means that if your customer wants to pay a single invoice with multiple checks, the fee will be applied to each received check. If the check needs to be returned or it bounced, there's a $15.00 fee per check.
International payment methods
With a single entity, bank account, and Stripe integration, you can accept popular international payment methods – Bancontact, EPS, giropay, iDEAL, Multibanco, Pre-authorized debits in Canada, Przelewy24, SEPA Direct Debit, Sofort. Stripe allows you to monitor, report and make payouts in one place, and ensures smooth movement of money across borders.
Pricing
Stripe's fees for international payment methods start from $0.80. You can check out the full list of fees here. Note that these payment methods may also require currency conversion which will result in an additional 1% fee for your company.
Buy now, pay later
The Buy now, pay later option allows customers to split the payment into installments and spread the payment over time while merchants get paid immediately and in full.
Your US-based customers can use Affirm or for domestic payments. Afterpay is available for users in Australia, Canada, France, New Zealand, Spain, the UK, and the US. Klarna is currently available in Sweden, Norway, Finland, Denmark, Germany, Austria, the Netherlands, Belgium, Switzerland, the UK, and https://Www.Brafton.com/blog/content-marketing-weekly/Content-marketing-weekly-google-is-history-and-behavioral-marketing-is-the-future/ the US.
Pricing
Affirm
With Affirm, your customers may split their payments into installments and choose between two options: Split Pay that allows to spread the cost over 4 installments with no interest, and Installments that offers customers up to 36 months of credit. In either case, they will be charged 6% plus $0.30 per successful payment by Stripe.
Afterpay
Afterpay allows splitting the payment into 3 or 4 installments and Stripe charges 6% plus $0.30 for this payment method.
Klarna
Stripe offers two options to pay with Klarna, each with a different fee. Your customers may pay in 4 installments and be charged 5.99% plus $0.30, or opt for Financing and pay 2.99% plus $0.30. In order to use the Financing option, your company has to contact Stripe.
When it comes to comparing two most popular payment solutions, Stripe and PayPal, Stripe clearly wins. Stripe's pricing is more attractive for online businesses who sell predominantly online and internationally, and allows them to save up a considerable amount of money for other important things – marketing, for example. See the full breakdown of Stripe fees for e-commerce businesses here. Remember that Stripe rates may vary depending on the country.
What businesses benefit from Stripe the most?
With so many Stripe products available, it's easy to lose track of what features are best suited for particular businesses. Let's see what businesses are bound to benefit from integration with Stripe the most and highlight what exactly they can achieve:
E-commerce – accepting various types of payments, maximizing conversion, customizing checkout experience;
SaaS – fast and easy launching of new plans, supporting different pricing models, unifying payments, subscriptions, invoicing, offering local experience to users, and more;
Marketplaces – building and scaling a marketplace, controlling money flow and centralizing your marketplace operations;
Crypto https://academy.Wedio.com/creative-agencies/ – launching NFT or crypto products and also NFT development, while complying with regulatory requirements and ensuring the security of sensitive data.*
---
* Does Stripe support crypto currencies?
Due to Bitcoin's volatility, Stripe discontinued accepting BTC payments in 2018. However, seeing an increased interest in crypto on the side of its major competitors such as PayPal, Checkout.com and Block, Stripe followed suit. On April 22, 2022, the company enabled crypto payouts in stablecoin USD Coin (USDC) for Twitter, thus welcoming crypto back. Although currently the access to crypto payouts is limited to beta users, they can pay out in crypto to accounts connected to Express and Custom in selected countries.
Payouts in crypto are only possible if:
You have an activated US platform;
You pay out to individuals or sole proprietors (not companies or non-profits);
Your recipients have an Express account on Stripe with a crypto wallet linked to it;
You use the Transfer API to pay out.
Since stablecoin USDC is backed by the US dollar so it's considered to be more stable than Bitcoin or other tokens. It's likely that Stripe will expand the list of supported crypto currencies in the future and those who know how to buy Ripple or other cryptocurrencies will be able to join them.
---
The reasons behind the popularity of Stripe
Having answered so many questions, let's take a step back and have a look at major reasons for Stripe's popularity.
Seamless payment processing experience
Stripe boasts one of the widest lists of available payment methods and offers the easiest and most convenient ways to pay for goods and services. Cards, ACH payments, wallets, etc. – take a pick and find what works best for your business and your customers.
Availability worldwide and multicurrency support
Catering for online businesses selling internationally is one of the strongest reasons for Stripe's popularity on this list. With Stripe, companies can accept payments from anywhere in the world in 135+currencies. This way, you can list prices in local currencies and your customers will pay in their home currency and avoid conversion costs.
Affordable pricing
Stripe doesn't charge for the initial setup and offers very competitive pricing for processing payments. The platform has some of the lowest fees for online businesses on the market which makes it a popular choice for e-commerce businesses. Stripe's pricing strategy has proved its effectiveness throughout the years.
Wide range of products and services
Stripe isn't just a tool for processing online payments. While processing payments is, indeed, the most popular service on the platform, Stripe offers a complex suite of various resources helping companies to increase their sales without juggling multiple apps. Billing, fraud detection, invoicing, issuing cards, tax automation, custom reports, business financing, etc. – everything your company needs to realize its strategies is there, Stripe has got you covered.
Cutting-edge technology that's accessible and easy to use
The financial sector is full of jargon and technical terms that can be off-putting to the average person. Stripe is one of the best examples of a company that has managed to position itself as a source of cutting-edge technology without alienating its potential users. Stripe has managed to do this in part through its excellent design, which makes even complicated payment processes seem simple and easy to use.
Availability of resources
Stripe has developed a wide variety of resources and tools to help companies implement and use its services, including an API directory, tutorials, and a variety of plug-ins and integrations with third-party systems. Both business owners and developers can take advantage of Stripe's extensive documentation and find the best solutions for their problems. Of course, to maximize the output, it's better to use professional developer help. However, if you don't have the necessary resources, you can still benefit from Stripe's basic functionality.
Willingness to embrace new technologies
The company has demonstrated a willingness to embrace new technologies such as cryptocurrencies and blockchain in recent years, even as these technologies were still in their early stages. This has increased the popularity of Stripe, especially among the crypto community. Nowadays Stripe can help you build and scale your crypto business with access to full financial infrastructure and allowing for accepting fiat payments globally, sending fast crypto payouts, verifying users and their data, lowering fraud, optimizing business performance, and much more.
Summing up: Is Stripe the right choice for my business?
The growth of Stripe's popularity stems from its ease of use, flexibility, extensive functionality and affordable pricing. Businesses all around the world love it because Stripe is the fastest way to get payments in your app or website with just one line of code. The platform's expansion is conditioned by its close connection with developers who can maximize its potential.
Stripe is a perfect choice for medium- and large-sized online businesses as well as enterprises with a strong development team, as they have the right resources and can capitalize on its additional functionality. Whether you're creating a subscription service, an on-demand marketplace, or an e-commerce store, Stripe's thoroughly designed APIs, and unmatched functionality will help create the best possible product for users.The platform lets you use its core services and cutting-edge technology and create a localized checkout experience at reasonable prices while ensuring the highest level of data security. If you're selling online and growing fast, that's a perfect combination you're looking for! However, the true key to success in selling online is probably having a set of popular payment gateways – Stripe, PayPal, Square.